Glass and Aluminum Supply and Services
E & S Builders aims to bring you the most precise solutions for your architectural needs. Specializing in the supply of a variety of hardware for office fit-out projects – we design, supply, deliver and install an extensive range of products such as glass fittings and accessories, movable glass partition systems and door equipment.
We have a wealth of experience and service to match your needs, and can work with you to find the perfect project or repair. We are locally owned and operated, so you'll know you're receiving magnificent service with outstanding results.
We know how to make sure your home or commercial building looks great with excellent products and service. We can handle all your glass doors, windows, mirrors and storefronts. We are dependable and will deliver prompt and thorough service.
It gives me much pleasure to write to you. The windows that you installed for us are fantastic –sleek-clean-beautiful.  Please send me 3-4 business cards so that I can distribute them to the neighbours and others who ask about the windows.  Thank you again.
Your company is putting in new windows in our entire office complex.
We have had contact with the guys who hoist the new windows in place and the Project Manager. It is unusual to have such great people on a job like this. They have been so respectful of us tenants recognizing that they have to disrupt our office to put the new windows in while trying to make as little noise, dust and discomfort as possible.
Their work is so well done and the trim around the new windows is very neat and professional. They even did some paint touch-up with matching paint!
Such a great group of guys. They really are special.
We had windows replaced and used your company as a result of a reference from a friend. We have been thoroughly delighted and satisfied with every contact with your employees. Everything was done with the greatest of care, including the removal and replacement of an etched window. Your installers cleaned up each day, and at all times were courteous. The entire process from salesman to end was done properly and smoothly. No missed dates, nothing misrepresented, no hidden fees or extras. Everything was carefully explained and in the contract. Unfortunately, that doesn't appear to be the norm in business today. We are delighted to have used your services.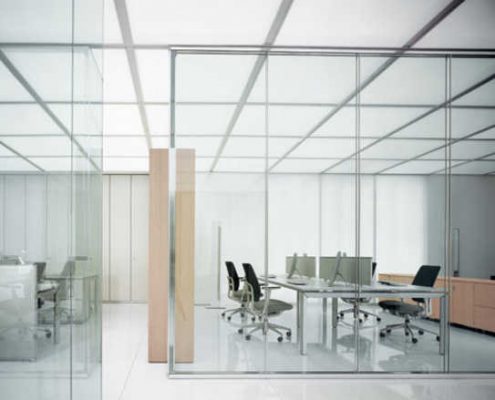 Reasonable Flat Rate Pricing