Electrical services are a vital component in any building. It covers methods of wiring, schemes of distribution and protection for lighting and power installations. Systems such as alarms and standby supplies are also covered.
E&S Builders provides excellent electrical services and solutions for your needs. Whether you need to add lighting fixtures or upgrade your entire system, we work with insured electrical engineers who can get the job done right.
No matter whether you need a minor electrical repair or a major installation, we will stand by our guarantee: We'll brighten up your day, or you don't pay. That's right – we're so confident in our ability to provide excellent customer service and quality workmanship, we will cover the bill if we don't get the job done right. You can also forget about the hidden fees and charges, too, because we do not hide anything from our customers. We keep you in the loop every step of the way.
E & S Builders has completed several construction and renovation projects encompassing both high voltage and low voltage systems. Both types of services have been performed in an outstanding manner. As a consumer, I find E & S Builders and their staff to be a very dependable and trustworthy group with whom we consistently contract for these services, and will be happy to recommend their services.
After being let down by our previous electrical contractors we contacted E & S Builders. They responded immediately and the job was completed the same day. The service and commitment to us is as good now as it was the first time we called them out. If any company should require an excellent and reliable services for electrical installation and repairs I have no hesitation in recommending E & S Builders.
Very professional people. Arrived on time, very clean and nicely dressed. The technician fully explained the task at hand; which made me feel assured and comfortable. The job was done from start to finish with no problems. I would absolutely request E & S Builders again. I have already told many coworkers about their services and how happy I am to have done business with them. Give them a call…you'll be a happy customer too!!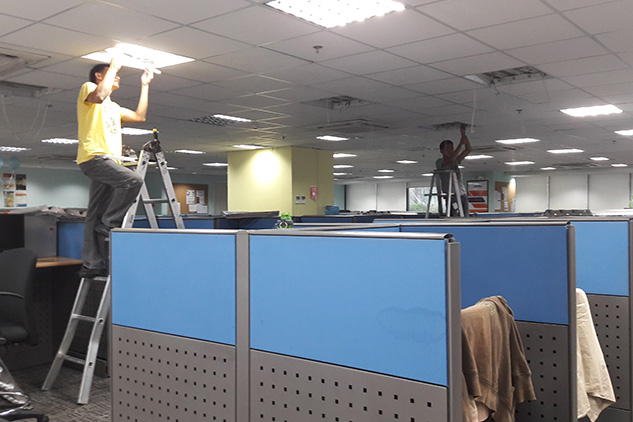 Reasonable Flat Rate Pricing