E & S Builders is passionate in delivering services that ensure durability, flexibility and affordability. We are delicate in choosing the materials to be used and always think first on how it will benefit the client in the long run.
But our service didn't stop in creating the product. We also ensure that the product was installed properly to perform as its best. We prefer proper handling of the product until it is accepted by the clients and meet their satisfaction.
Thank you for the fast response, good work and follow up. I'm very happy you were able to do the work instead of myself, it looks very good. I should have had you do more touch up work in the same room, and will have you quote more next time. Thank you very much.
Our experience was excellent. We appreciated the workers arriving at the time they specified. Extremely professional. We will certainly recommend this company to family and friends.
I just wanted to let you guys know how much I appreciated the work you did on my last project. I have never before dealt with a sub-contractor that was more efficient and on top of things than you were. Your professionalism and attention to detail really made my job a lot easier. I look forward to the next project with you. Thanks again!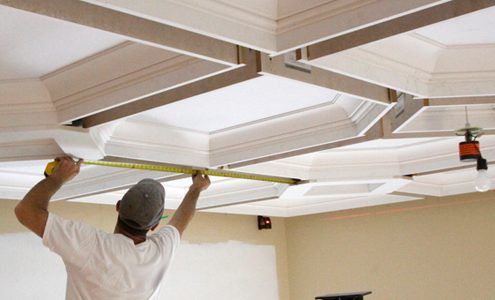 Reasonable Flat Rate Pricing